What a great day for Basketball! I did absolutely nothing all day but lay around on the couch, relaxing and watching ball.
The Heat were in Beast mode. I have nothing negative to say about them except that I hate them. Lebron was very impressive.
Chicago looked good but awful for what happened to D Rose
and then even my Magic who were predicted to get skull fucked by the Pacers in a 4 game sweep went into their home tonight without Dwight Howard and pulled out an upset victory.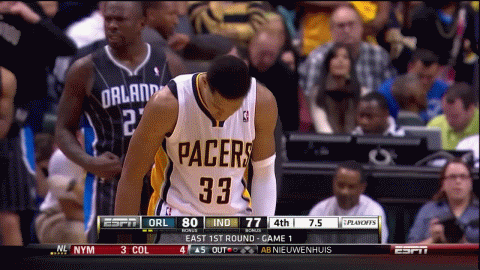 Damn, I love the NBA! By far my favorite Pro Sport. I don't see my Magic going too far without Dwight Howard, but it is still fun to watch.