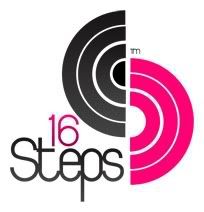 Special Discounts from 16 Steps this January to wish you a Happy New Year!
___________________________________

Still looking for the perfect New Year's Resolution? Make 2011 the year you transform from DJ into DJ/Producer
Whether you are just starting out or looking to boost your knowledge further, 16 Steps has the right course for you. Choose from our ready-built crash courses, or add your own topics to suit your personal needs.
Our courses cover everything from software navigation to mixing, mastering and music theory. Our main objective is to not just to teach you how to use your preferred software, but also how to compose musical, club-ready tracks in the exact style of your choice.
+++ WORLDWIDE ONLINE COURSES ALSO AVAILABLE+++

Two ways to save money and beat the VAT rise with 16 Steps this January
___________________________________
1. Our prices will be rising in February, so book your course by the 31st January to take advantage of our 2010 rates.
2. Join 16 Steps staff, DJs and past students at the first of our parties at the Raving Buddha, Shepherds Bush on the 15th January (
http://on.fb.me/fUOQF1
). Join our mailing list on the night to receive a stunning 30% discount on your 16 Steps group course.
Software Choices
___________________________________
Logic 9
Cubase 5
Ableton 8
Acid Pro 7
Course Choices
___________________________________
Opt for one to one tuition or work in a small group with our studio crash courses.
OR
learn from home with our live online courses.
For more information, visit our website:
http://16steps.co.uk/
info@16steps.co.uk
_______________________________
What some of our past students have said about the course:
Just completed a 2 day group course in the new Studio - Clean, smart with new equipment and own work stations with which to work, really impressive set up. Alex tailored his tutorial perfectly to our needs and explained everything brilliantly and clearly. Highly recommended.
(Paul Ryman | DJ - Smartie Partie)
I found Alex to be a great tutor - he has a great depth of knowledge when it comes to Logic, and a very relaxed (but extremely competent) teaching style. Comes highly recommended.
(Anil Chawla | Global Underground, Great Stuff)
16 Steps really accelerated me into producing my own music, the tuition was great and I learnt lots of stuff I wouldnt of picked up on my own. I'd recommend it to anyone who is serious about making music.
(Ant Brooks | Diffused, Cr2)
Wow, I learned a lot from this guy. His class has really helped me finish tracks and I now have a better understanding of EQing, mastering etc. He really knows his way around logic, is a great teacher and loves his tea also!
(Ciaran Campbell | DJ, N. Ireland)
To book your course, email us:
info@16steps.co.uk
For more info, visit our website:
http://16steps.co.uk
Follow us on Twitter for great tips and tricks:
http://twitter.com/16stepsMusic
We look forward to hearing from you!